LIGEST – THE COMPLETE AND MODULAR MANAGEMENT SOLUTION FOR BUSINESS, PRODUCTION AND COMMERCIAL PROCESSES MANAGEMENT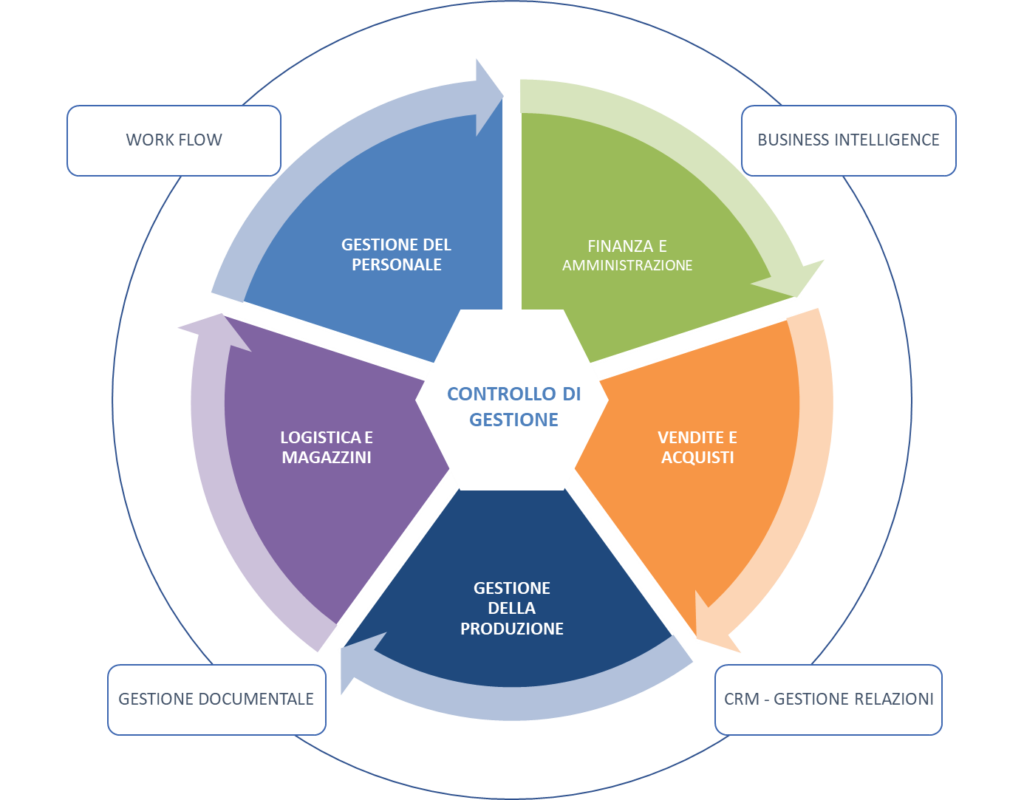 LIGEST is a software application:
FLEXIBLE: capable of managing different business realities and heterogeneous product sectors.
SCALABLE: capable of evolving over time according to the Company's growth and new requirements.
INTERNATIONAL: capable of managing companies with offices and branches beyond the Italian borders.
VERSATILE: capable of adapting to the company organisation.
DYNAMIC: capable of growing and updating to new information technologies.
Labinf Sistemi's LIGEST ERP management system is complete for the management of small and medium-sized enterprises, developed to manage even the most complex processes while always guaranteeing excellent quality-price ratio, speed of implementation and ease of use. Thanks to its flexibility, it is able to adapt to companies with different needs (distribution, manufacturing, services) giving each one the maximum added value necessary to improve its core business.
To achieve long-term success, it is essential to use a comprehensive ERP system developed to support the planning and control of all company resources. In fact, only a management solution that integrates all processes in a single information system always guarantees a clear view of the company. It allows your company to be faster and more flexible from every point of view.
The solution supports the growth of your company and integrates all information and business processes into one software system and database, allowing users to keep track of their activities completely and in real time, independently of where data are created or stored.